Name: Quad-Rack Modular

Media Used:
Acrylic, Aluminum, SS,V
Price
$1500-2000 per level
Short Descript:
Quad-Rack Modular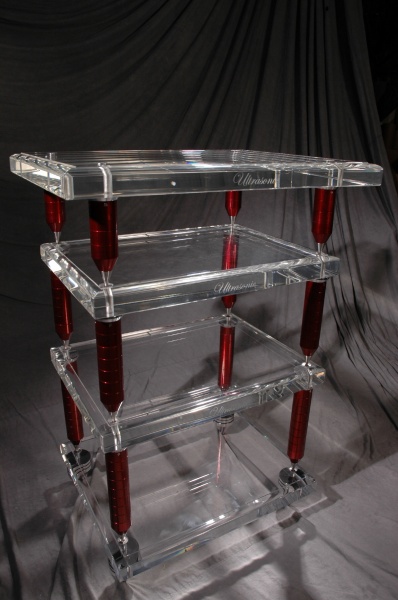 Description:
Quad-Racks have the four-point support structure design, with leveling capabilities. Their are four different materials used in this design. 2" thick Acrylic is an excellent material for vibration control, and because of its regular molecular structure; it will not resonate like glass and aid in the mass loading of the rack. Large solid aluminum isolation Spike feet couples the rack to the floor. Greater access to the rear of the components and can accommodate deep components as well. Basic designs tailor made to reduce the impact of vibration developing from the surroundings and components, which will rob your system of detail and imagery.